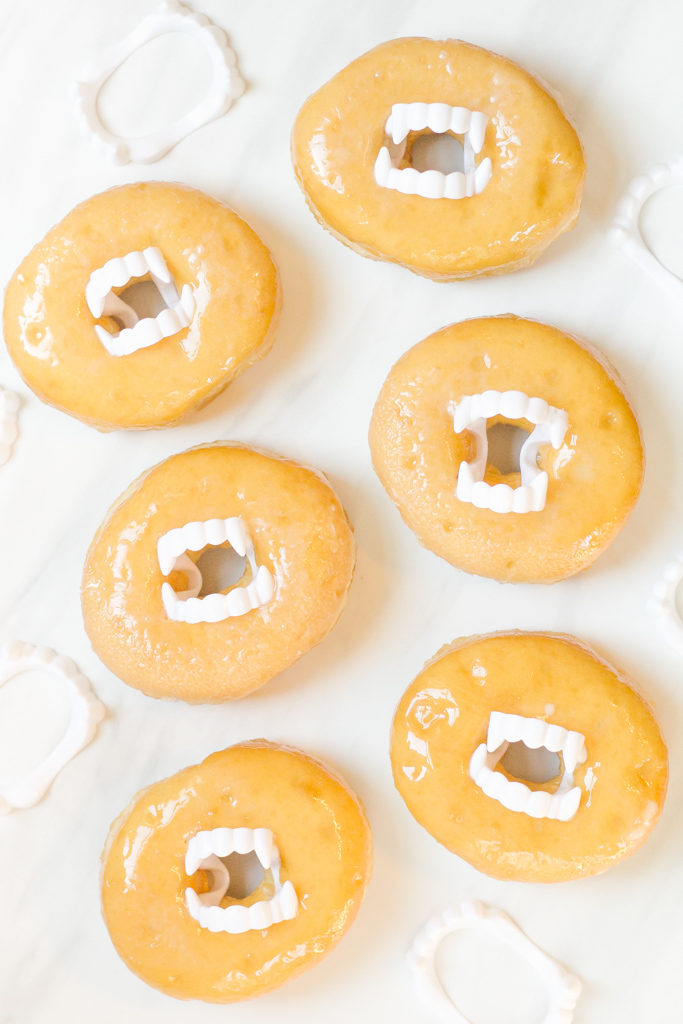 Yesterday I shared the sweetest little watercolor Halloween printable.
Today I'm sharing another free Halloween Printable that makes a cute gift for just about anyone on your list.
This one is sweet (in the sugary kind of way 🙂 ) and oh so fun for Halloween!
Free Halloween Printable: Something Sweet to Sink Your Teeth Into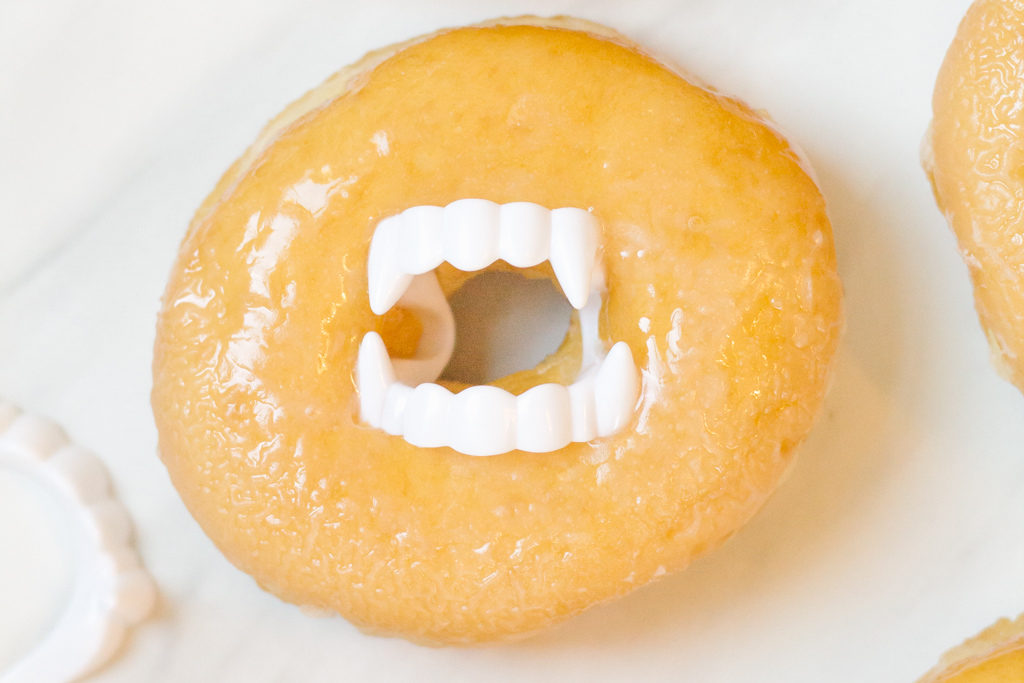 Who doesn't love donuts?!
And honestly, I can't stop laughing every time I look at this picture. This Halloween Printable is sure to brighten anyone's morning with a good laugh!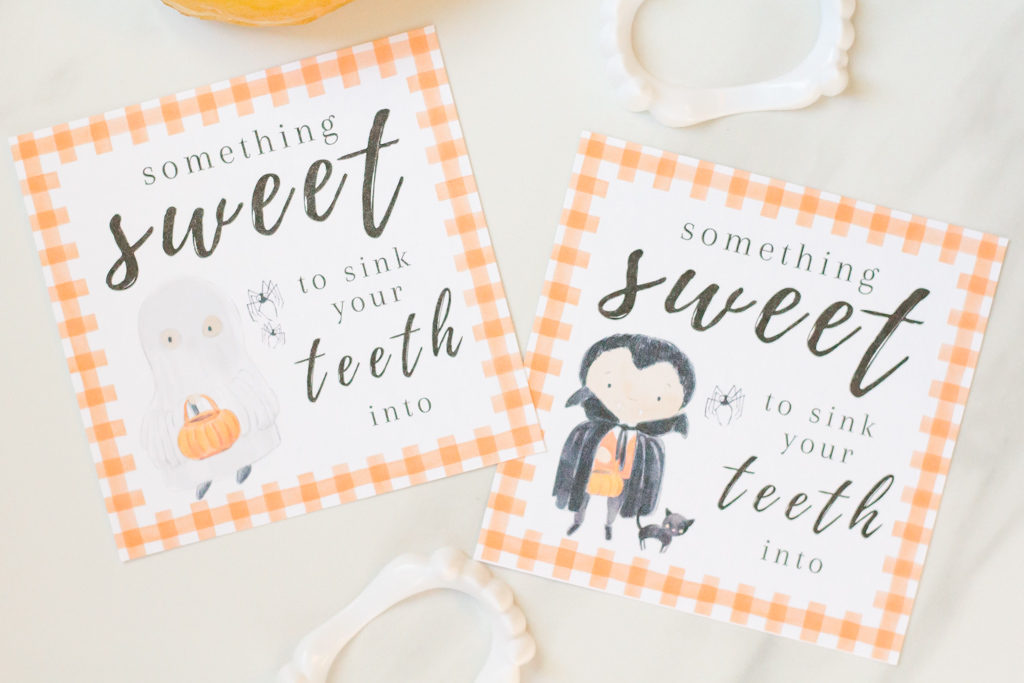 Download your Free Halloween Printable HERE.
This Free Halloween Printable includes two different gift tags. One has a cute little ghost, and the other has an equally cute and hilarious little vampire with fang teeth. I couldn't resist : )



Pair these Halloween Printables with vampire fang teeth to make the perfect Halloween treat for friends, teachers, coworkers, and neighbors.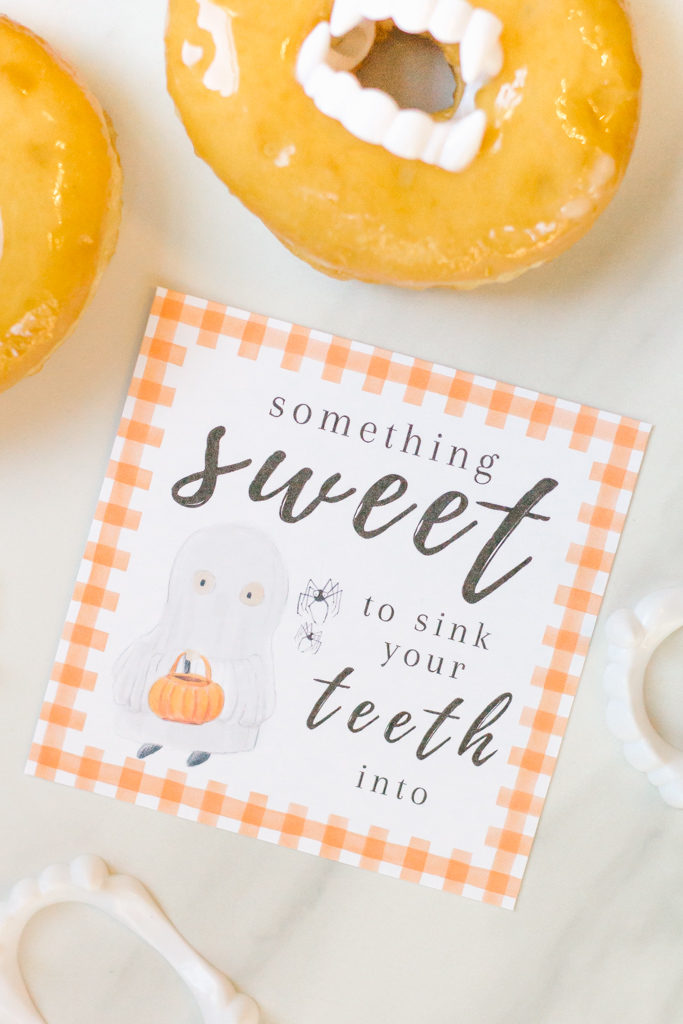 The vampire teeth look hilarious in donuts, but you can use this Halloween Printable in so many different ways:
For a non-candy treat for young children, simply pair it with a set of vampire teeth (parents will thank you for no sugar!).
Pair it with a set of vampire teeth and any sweet Halloween candy (doesn't have to be donuts!).
Tie it onto a box of hot Krispy Kreme donuts for teachers, coworkers, friends or neighbors!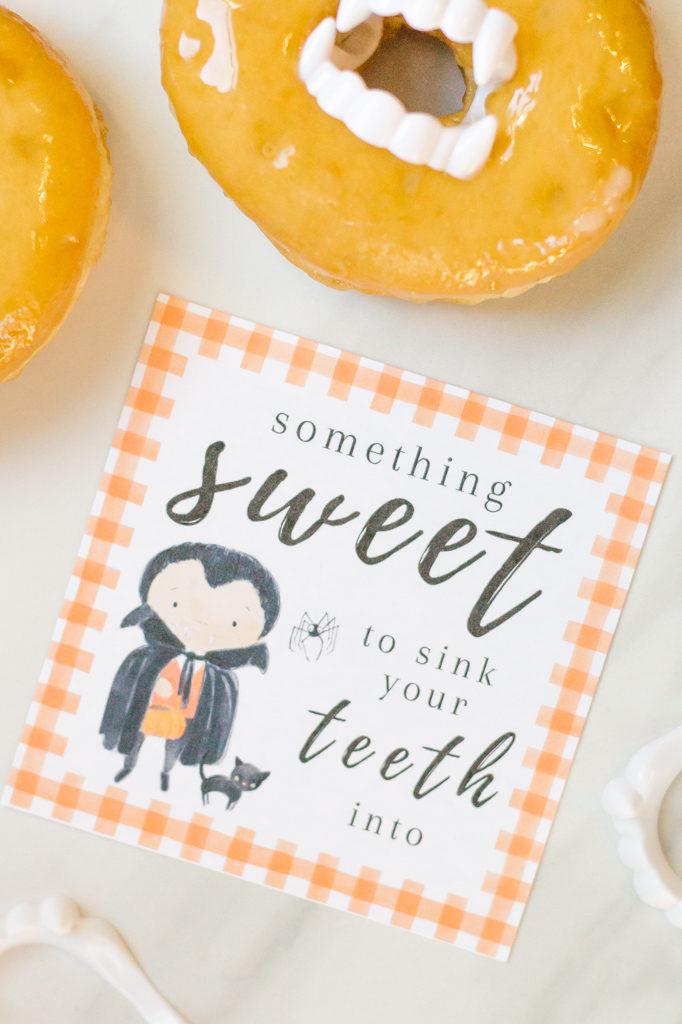 However you choose to use it, it's sure to make the most fun Halloween treat!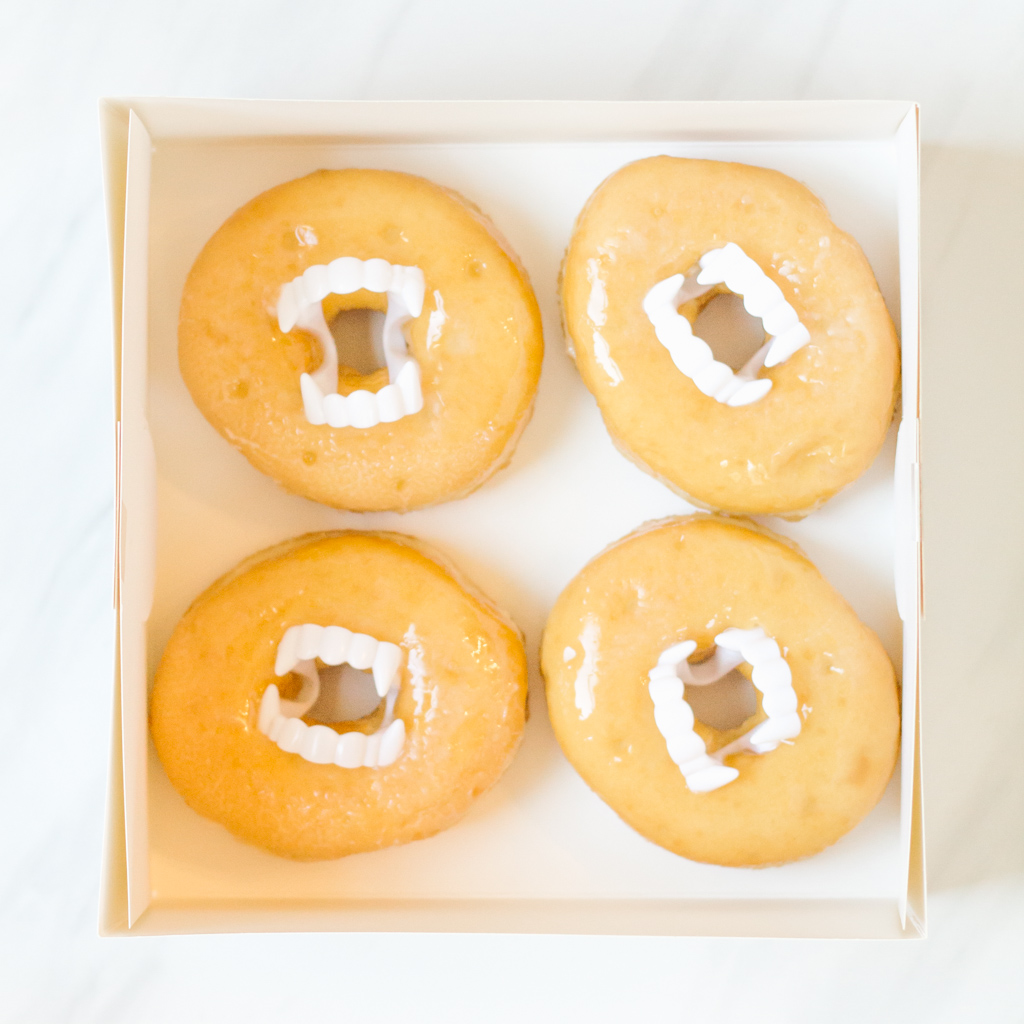 We put our donuts in a white bakery box we picked up at Walmart and tied the Halloween Printable on with 97 cent orange and black ribbon (also from Walmart!).
We can't wait to give these to John Davis's teachers on Halloween morning at school!
And… I saved the best for last: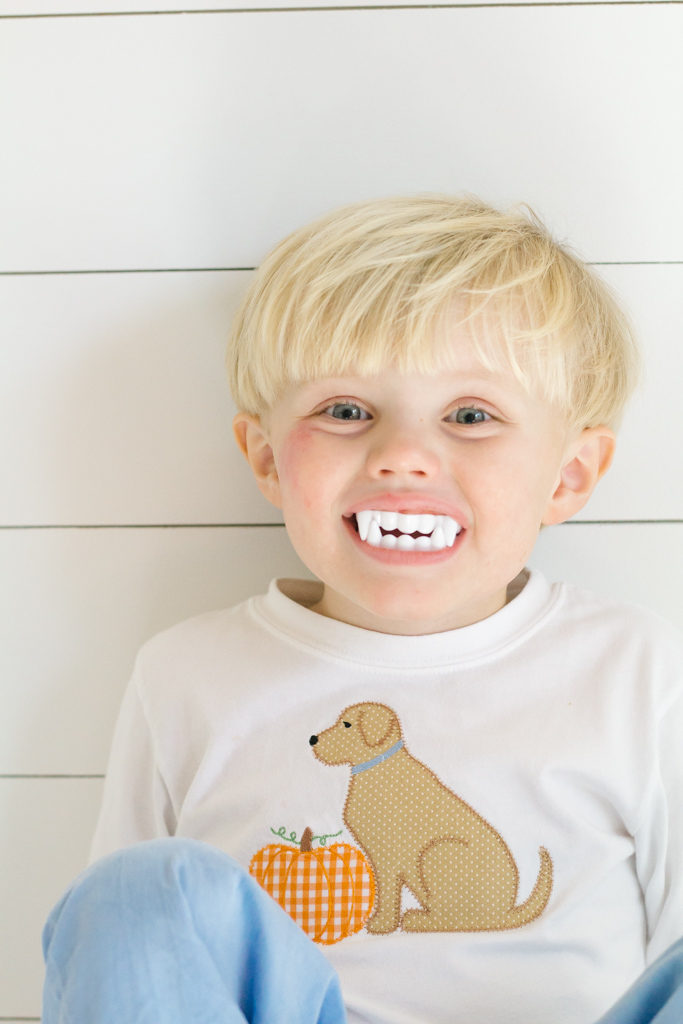 Can't. Stop. Laughing.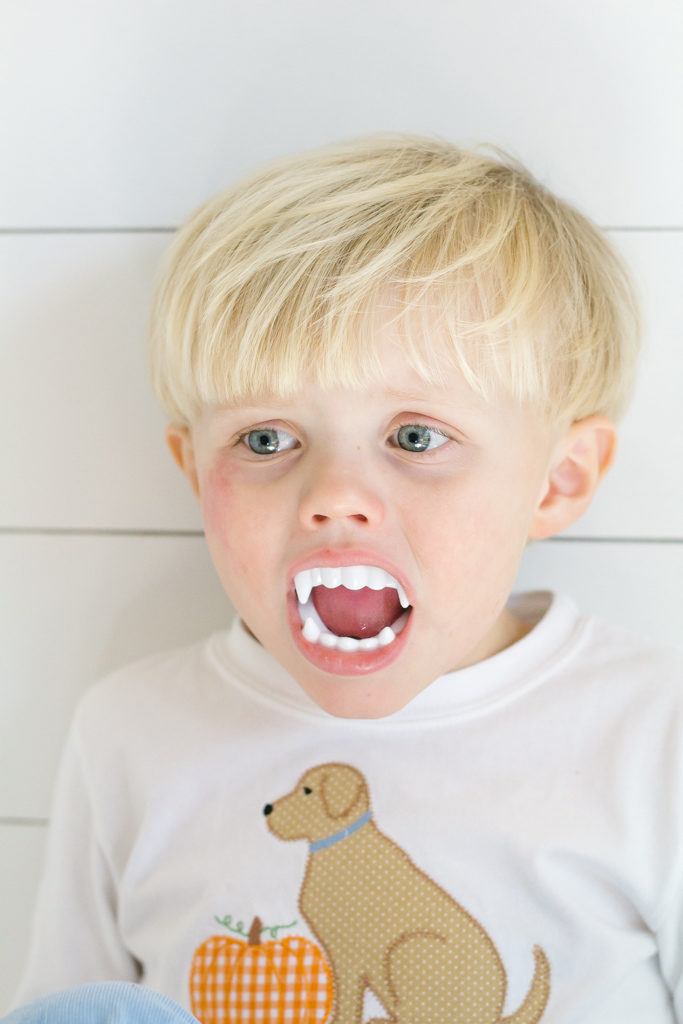 Happiest Halloween from this adorable towheaded vampire!